Mazda Roadster will be launched in 2015
This page is using the translation software.
It has been the world's first public finally.
It is the unveiling of the new Mazda Roadster.
I wonder if different from those front face had been planned?
It is a ... selfish ... because I had imagined the edgy design a little more
Design of the rear is my favorite.
... Such as the model of the one before the current model of the BMW Z4
It is a personal opinion, but one model before I Z4 or is not good-looking?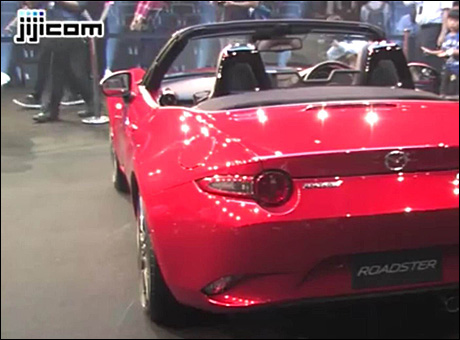 Good thing about Mazda Roadster,
You may place pedigree has been taken over.
I understand the way you are with the "!'s Roadster" even look at any of the models until now.
... Including the original roadster was called Nante broad beans
Model of the retractable headlights I will or Natsukashika~tsu.
To expect next and I'm RX7.
Share the platform and this roadster,
There are rumors and equipped with a rotary engine.
Mazda is interesting! Let's expectations and further! !